Senta + The Gap equals great advisory opportunities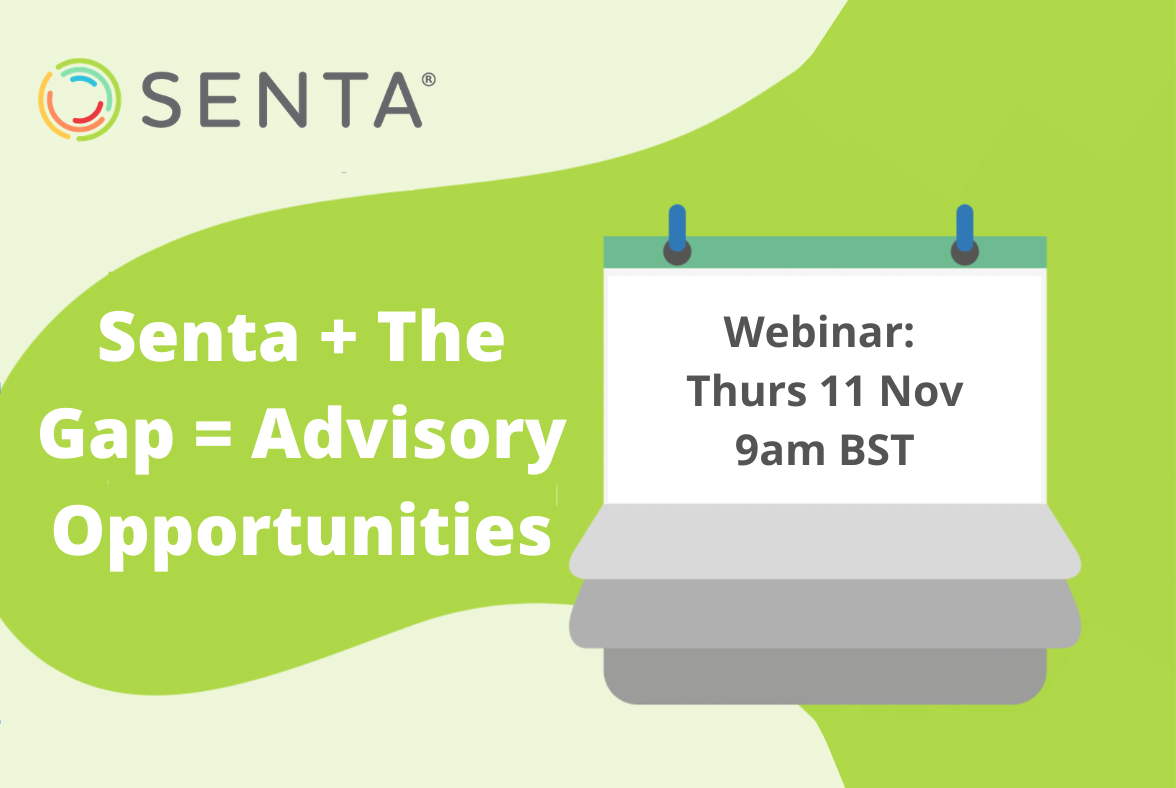 We've teamed up with our friends at The Gap to bring you a webinar packed full of everything you need to market, sell and deliver tangible advisory services.
In this webinar, we'll cover
– Going beyond the data – what does it mean for your client's business?
– Turning data into opportunities for your clients to succeed
– Wrapping a meeting and value framework around your reporting service
– Building the confidence to position and price your advisory services
About Senta advisory
Find out more here about how Senta advisory can help provide the info you need for those proactive conversations.
About the Gap
The Gap's core purpose is for accountants to accelerate small business success. The Gap offers fully systemised processes, education, and marketing resources to enable accountants to market, sell and deliver Business Advisory services via a bespoke portal. Our products are practical and proven, and help accounting firms create sustainable and recurring revenue. We're a global company, with our most significant membership regions being New Zealand, Australia, and the United Kingdom.  Find out more here.