The power of a practice management system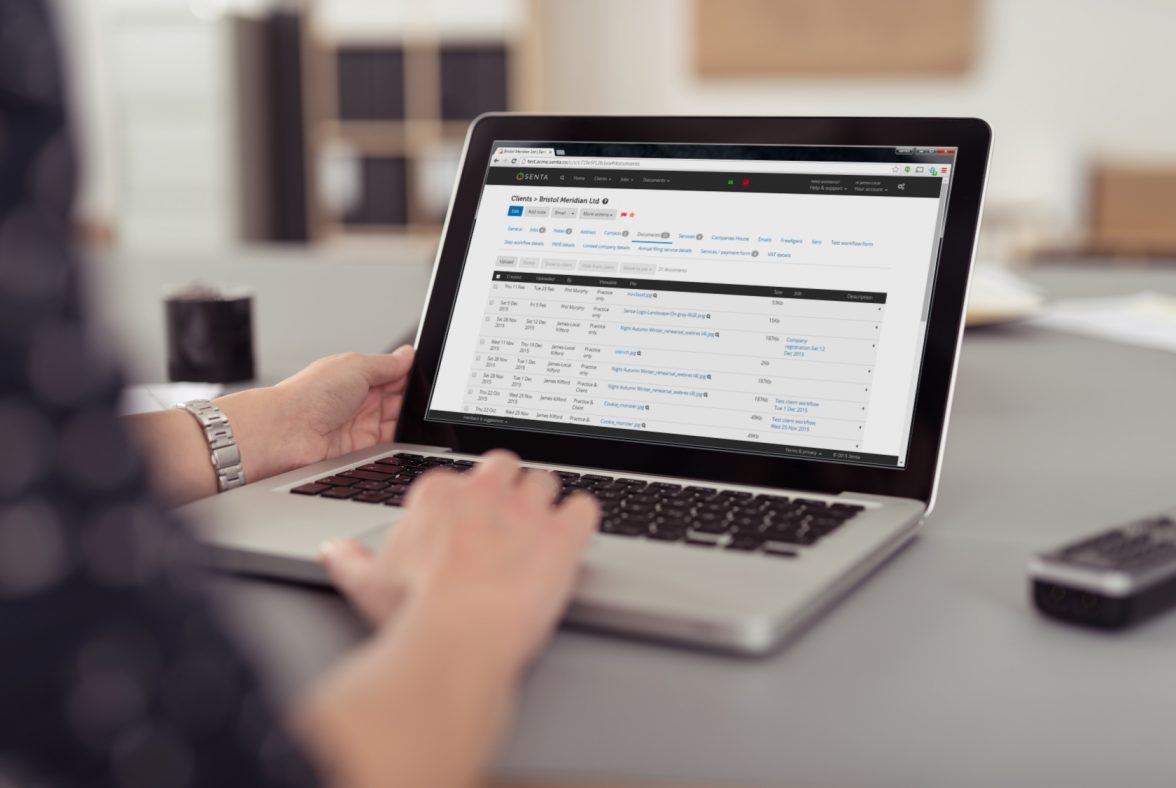 Sarah Virgate, from Virgate Accounts, talks to us about how customising Senta has helped her practice become more efficient.
Why Senta?
"The practice started growing, and I started getting new team members on board. I was concerned I was going to start making mistakes, maybe I would end up forgetting someone's VAT quarter deadline, or other time-sensitive tasks! 
We really liked the fact that Senta has default workflows that you can personalise depending on the service that you provide.
We are not an accounting practice that just does their clients' tax returns. So, we needed to create a set of workflows to deal with the day-to-day management of the accounts department.
Has Senta helped you manage processes more effectively?
Definitely! What I always do when new staff come on board is to show them Senta and how it works. Once they get used to the system, I ask them to let me know if the workflows are missing anything, or to suggest other changes that would make us more efficient.
Every time a member of the team has a suggestion, we make the changes and that way we make sure that the workflows have everything we need so that no one needs to keep any additional to-do lists outside of Senta.
Has Senta helped you introduce new service lines?
"Yes, since we've been able to customise tasks, we can actually build in the ones that relate to our advisory services. For example, there is a bit of financial consultancy that I do for restaurant chains.
I have a framework of the tasks that I follow, and I've been able to put that in Senta so that I can follow it in there instead of having different tasks lists elsewhere.
As part of our advisory services, we also do a quarterly review of our clients so that's one thing where Senta really helps us add value.
We enter certain tasks every quarter, for every client so that we can keep track of all these advisory tasks; such as reviewing their P&L, coming up with any cost efficiencies that we see, reviewing their director's loan account, and flagging up any issues early in the year.
Now each task from that quarterly review goes to the relevant team member's list, and we just need to create a PDF pack every quarter to send onto the client.
It's great because it means that each member of the team just needs to add their little bit of input into it at the right time and the report is created effortlessly."
If you want to try Senta for yourself, you can have a 30-day trial, for free. Sign up here.