How we customised Senta for our practice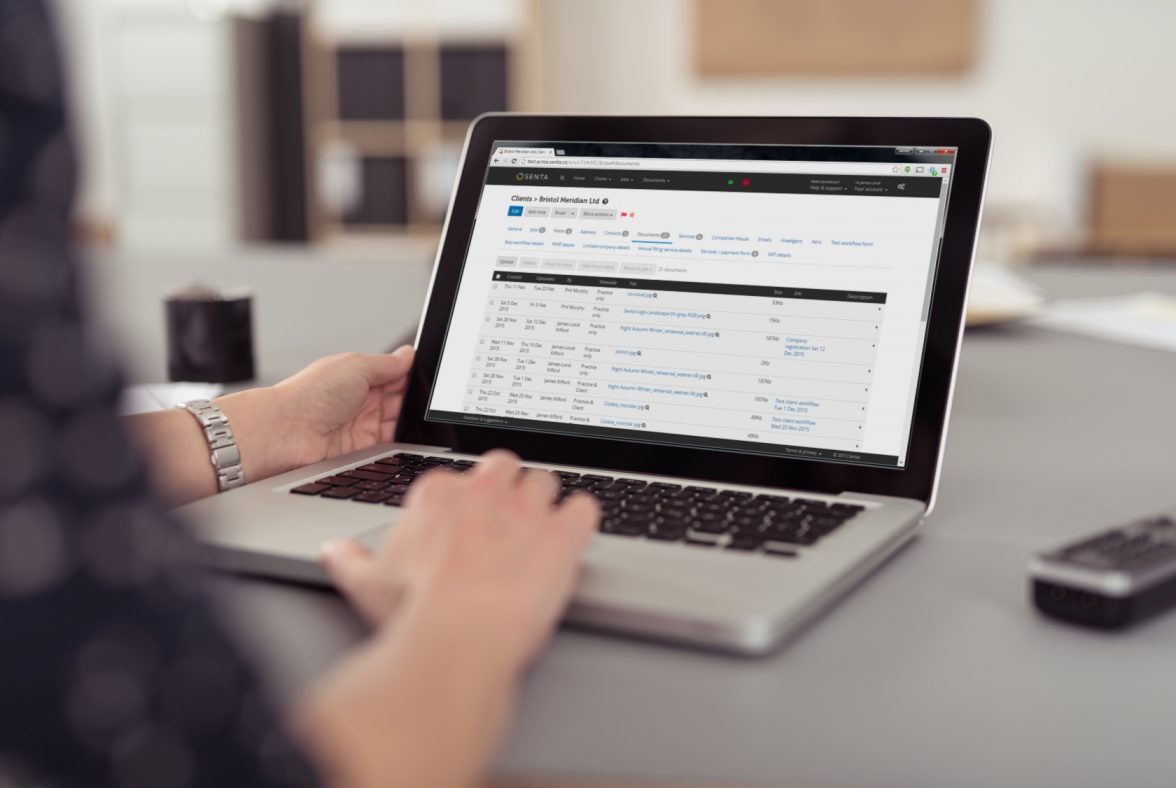 Chris Caspell, owner of Oxford Tax Solutions, talks about how he has customised Senta to how his practice runs and how useful he has found the software by automating jobs so he can get on with other tasks within the practice.
A paperless practice
"I have run a paperless office since 2005 and work remotely. I have two staff working for me, one on the other side of Stafford and another in London.
"As much as I can do online, I do, and Senta has helped me a great deal in this regard.
"Since introducing Senta, I have been able to save the documents into a shared scan folder and myself or the other member of staff will then move it into the right folder to make sure everything is in the right place. 
"Senta has helped track jobs and it's also enabled me to vary the job tasks depending on the clients.
"Some jobs are very specific when it comes to things such as dealing with estates. I have different jobs set up to deal with those. You can set trigger points so when there's an update the job moves onto the next stage. Senta is very flexible like that." 
Customising the software to your needs
"Senta is set up with some template jobs, things like the tax return or set of accounts. There are quite a few basic jobs set up.
"However, the real power of Senta is that you can modify things to make it very specific to your own practice. It takes a little bit of time to get used to.
"But there are some really good FAQs and videos on the Senta support website which tell you how to set it up.
"You can program it so that two days before a certain task is due to happen you get a reminder.
"For example, once a client has signed up, I will automatically get reminders and due dates for things like engagement, AML and all those various things that are automatically triggered right from the first meeting, which I find very useful.
"But those are not there by default, you need to set them up." 
Set your practice apart from its competition
"I use Senta for marketing activities all the time. For instance, sending brochures out to clients. Marketing activity in general is something I am constantly aware of.
"As my practice is quite small, I am quite agile and I'm able to adopt new technologies quite easily. I can even have meetings online at unusual times with clients who are in other parts of the world." 
If you want to try Senta for yourself, you can have a 30-day trial, for free. Sign up here.